Nonprofit Directory
Easter Seals Southeast Wisconsin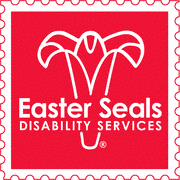 Year Founded: 1934
2222 S. 114th St.
West Allis, WI, 53227
(414) 449-4444
Mission Statement
Easter Seals Southeast Wisconsin provides exceptional services to ensure that all people with disabilities or special needs and their families have equal opportunities to live, learn, work and play in their communities.
Primary focus of your nonprofit organization: Disabilities
Other focuses of your nonprofit organization
Adolescents (12 to 17 years old)
Adults (18 years to 64 years old)
Children (birth to 13 years old)
Education/Leadership/Workforce Development
Recreation
Senior Citizens
Veterans
Number of employees at this location: 220
Executive Leadership
Robert Glowacki, CEO
Michelle Schaefer, COO
Board of Directors
Greg Schoepke, Custom Production Grinding, Inc. Chair
Dale Van Dam, M3 Insurance Vice-Chair
Nancy Creuziger, ManpowerGroup Secretary
Frank Windt, Schenck Business Solutions Treasurer
John Bosbous, Retired, Caterpillar Global Mining
David Glazer, David Glazer Real Estate, LLC
Jim McMullen, PNC Bank
Patrick Miller, Miller and Ogorchock
Peggy Niemer, Children's Hospital of Wisconsin
Sue Pierman, Pierman Communications
James Pittelkow, St. Robert Newminster Parish and School
Robert Ranus, Retired, Roundy's
Roger Schaus, Retired, Generac
Fernando Serpa, Johnson Controls
Sara Walker, Associated Bank
David Wiedholz, Community Advocate
B. Artin Haig, Honorary Board Member
Is your organization actively seeking board members for the 2012-2013 term?: No
Ways the business community can help your nonprofit
Key Fundraising Events
Walk With Me
June 24, 2015
Time:6:00 PM
Location: Milwaukee County Zoo
Walk With Me is Easter Seals Southeast Wisconsin's signature fundraising event. Hundreds of walkers join us every year at this family friendly event to increase awareness about Easter Seals and our positive impact on the community. By participating in Walk With Me, Easter Seals can provide increased opportunities for people with disabilities to live with equality, dignity and greater independence.
Act for Autism
April
Location: Throughout Southeast Wisconsin
Autism Spectrum Disorder is the fastest growing developmental disability in the nation. Through this cause marketing campaign, local businesses align themselves with Easter Seals to help increase autism awareness and raise funds to provide children with vital autism therapy. Promotions and events run throughout the month of April.
Thought Leaders Luncheon
November
A dynamic keynote speaker brings together nonprofit and corporate leaders to focus on the best possible strategies for solving social issues.
The BizTimes Nonprofit Directory is a continual resource for executives in southeastern Wisconsin. BizTimes Media encourages organizations to update their listings throughout the year by contacting BizTimes at directories@biztimes.com